Achieving
Circularity
for Single-Use Plastics
PLASTIC ECONOMY IN NORWAY About Handelens Miljøfond
(Norwegian Retailers' Environment Fund)
Handelens Miljøfond is Norway's largest private environmental fund, and Norway's most important measure for complying with the EU Plastic Bags Directive. The fund supports national and international projects that reduce plastic pollution, increase plastic recycling, and reduce the consumption of plastic bags.
The fund's vision is to promote a circular plastic system and a pollution free environment. In 2021, Handelens Miljøfond launched "Achieving Circularity" together with Systemiq and Mepex. Part 1 of this study focused on post-consumer plastic packaging and non-electrical household products.
About SYSTEMIQ
SYSTEMIQ is a B Corp founded in 2016 to drive the Paris Agreement and the Sustainable Development Goals by transforming markets and business models in five key systems: nature and food, materials and circularity, energy, urban areas, and sustainable finance.
In 2020, SYSTEMIQ and The Pew Charitable Trusts published "Breaking the Plastic Wave: A Comprehensive Assessment of Pathways Towards Stopping Ocean Plastic Pollution," an evidence-based roadmap that shows how industry and governments can radically reduce ocean plastic pollution by 2040, upon which this report is based. The findings of our analysis were published in the peer-reviewed journal, Science.
We would be happy to discuss or present the insights from the 'Achieving Circularity' studies in more detail. Please contact the team at
[email protected]
About Mepex
Mepex is a Norwegian independent consultancy firm specializing in waste management, recycling and circular value chains. The aim is to be a catalyst for change, contributing to making the circular economy a reality through resource-efficient and climate-friendly solutions.
Mepex combines analytical competence with extensive experience in design, construction, and operation of waste management infrastructure to  support authorities, municipalities, organisations, and businesses in formulating strategies and achieving their environmental goals
Plastic is an icon of prosperity and an example of how a linear model of consumption undermines Earth's planetary limits. The goal of this study is to accelerate the transition to a zero-waste circular plastic economy in Norway by providing both a sensible roadmap and a new scenario analysis digital tool that is science-based, practical and accessible. Our hope and belief are that this work will strengthen the collaboration between industry and the public sector in the search for a better plastic system for Norway based on a shared and accepted fact base.
In July 2020, SYSTEMIQ and The Pew Charitable Trusts, together with the Ellen MacArthur Foundation, the University of Leeds, the University of Oxford, Common Seas, and a panel of 17 global experts, published a first-of-its-kind analysis of the global plastics system, with results suggesting the existence of a comprehensive, integrated, and economically attractive pathway to greatly reduce the plastic pollution entering our ocean.
"Breaking the Plastic Wave" was a 24-month project driven by a conviction that a new evidence base was required to plot a science-based pathway out of the plastics crisis.
Through "Achieving Circularity" we are now broadening and deepening the impact of this work by adapting and applying the model and scenario tool to Norway.
With the help of a panel of six Norwegian experts with relevant backgrounds and perspectives, and in partnership with the Norwegian consultancy Mepex, we translated what is perhaps the most comprehensive plastic system modelling tool to the Norwegian context. This has enabled us to create an analysis that evaluates various strategies and system interventions in the plastic system and quantifies the associated economic, environmental, and social implications of each pathway. Our objective is to help guide policymakers, industry executives, investors, and civil society representatives through the highly complex, sometimes controversial, and often data-poor plastic landscape as they advance in their quest to achieve a zero-waste circular plastic economy. At the heart of our work is the core belief that any system-level challenge can only be addressed through a smart combination of policy, technology, funding, and consumer engagement. At first, these may seem slow, but once in place, they can unfold significant momentum beyond what had previously been thought possible. The plastics challenge in Norway may be no different.
The zero-waste circular plastic economy vision is one which designs out waste and pollution, eliminates unnecessary production and consumption, keeps products and materials in the economy, and safely collects and disposes waste that cannot be economically processed, permanently stopping plastic pollution, increasing material circularity, and reducing
GHG emissions.
Providing the evidence and insight needed to realise this vision is our project's "North Star".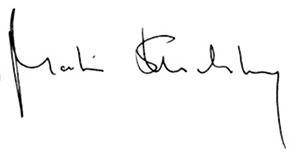 Martin R. Stuchtey
Founder & Managing Partner
SYSTEMIQ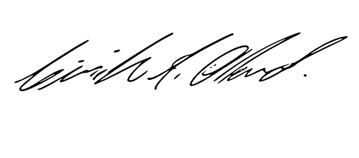 Eirik Oland
CEO
Handelens Miljøfond
"Plastic pollution is one of the greatest environmental issues of our time. The report Achieving circularity – Creating a zero-waste circular plastic economy in Norway comes at a critical time, as we are quickly reaching Earth's planetary boundaries.
Plastic pollution is one of the greatest environmental issues of our time
Plastic products are a vital part of a circular economy, and this study provides a system-wide evidence base that will help guide the way forward.
No one actor can make this change alone. To achieve the required system change, we need to work together, addressing different parts of the value chain, as part of a greater plan. This report provides that greater plan. Addressing issues concerning plastic reduction, substitution, sorting, recycling and design, inspires change, and will hopefully accelerate the necessary transition. We endorse this contribution."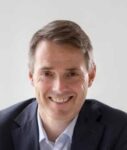 Ivar Horneland Kristensen
CEO
Virke (The Federation of Norwegian Enterprise)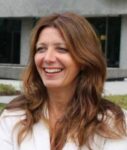 Anne-Cecilie Kaltenborn
CEO
NHO Service og Handel
(Norwegian Federation of Service Industries and Retail Trade)
Acknowledgements
Project core team
Systemiq
Martin Stuchtey, project principal, SYSTEMIQ Managing Partner and Co-Founder
Yoni Shiran, project lead, SYSTEMIQ Partner, co-lead author
Alexandre Kremer, project manager, co-lead author
Xavier Laguarta, associate
Jamie Harrison Grundy, associate
Ben Dixon, content expert on circular economy and plastics, SYSTEMIQ Partner
Sun Oh, communications lead
Louise Patzdorf, communications associate
Handelens Miljøfond
Eirik Oland, Constituted CEO
Sjur Kvifte Nesheim, analyst and co-lead
Lars Brede Johansen, analyst and co-lead
Hanne M. Hjelmungen Lorvik, communications advisor
Mari Nordstrøm, CMO
Mepex
Frode Syversen, project lead, Mepex managing director
Miriam Mekki, project manager, lead analyst
Carl Frederik Kontny, analyst
Expert Panel
This work was developed together with a panel of six Norwegian experts with diverse backgrounds and perspectives: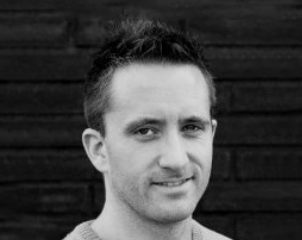 Seconded National Expert
DG Environment,
European Commission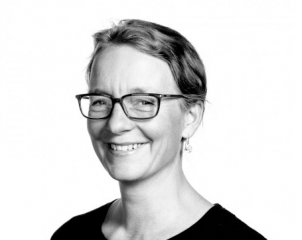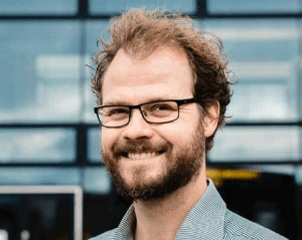 Head of Development
Grønt Punkt Norge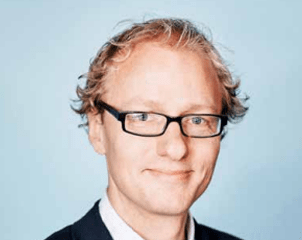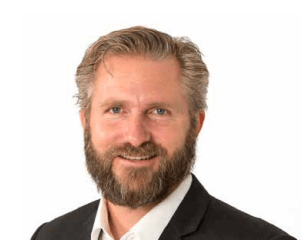 Director Sustainable
Development
Norner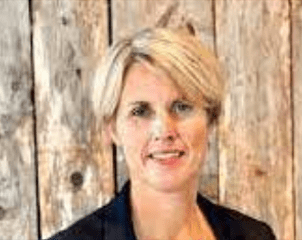 Administrative director
Avfall Norge